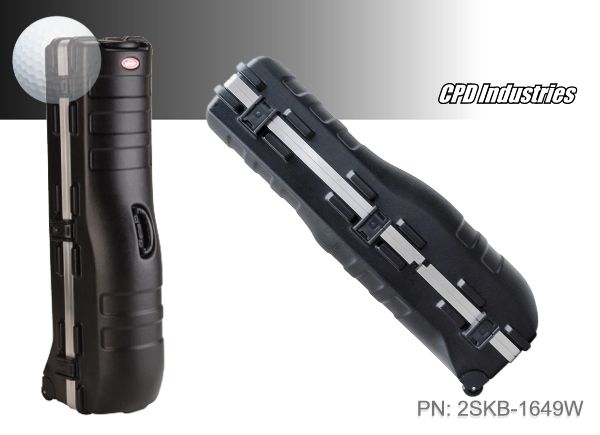 Deluxe Staff ATA Golf Travel Case
The 2SKB-1649W is designed to accommodate popular 16" staff bags and capable of accepting drivers up to 48" in length.
The new 2SKB-1649 Staff ATA Deluxe Golf Travel Case includes features such as a new sculptured, form fitting design to accommodate the vast majority of today's most popular golf staff bags; new patent-pending industrial strength latches for superior valance closure and overall latched security; new TSA Locking System, capable of receiving TSA accepted locks for safe and secure travel; SKB's exclusive Perfect-Match™ valance bending system, providing tight, secure fits to prevent dirt, dust and moisture from getting inside the case; SKB's unparalleled "Million Mile Guaranty™" - our Unconditional Lifetime Warranty; and SKB's $1,500 Club Coverage.
Please remember not to exceed 70 Lbs. total weight to avoid extra charges for excess weight.
These cases are crafted to exceed the ATA (Airline Transport Association) specification 300, category 1. Ensuring the case's ability to withstand a minimum of 100 trips by air.